Residential architecture.
The basis of this project began with the renovation of a humble, 1970's beach shack in one of Tasmania's most stunning coastal locations.
Thrown into the media spotlight, the project quickly became iconic in the small coastal area. Despite this, the project still managed to maintain the relaxed 'shack culture' of the Lewisham area.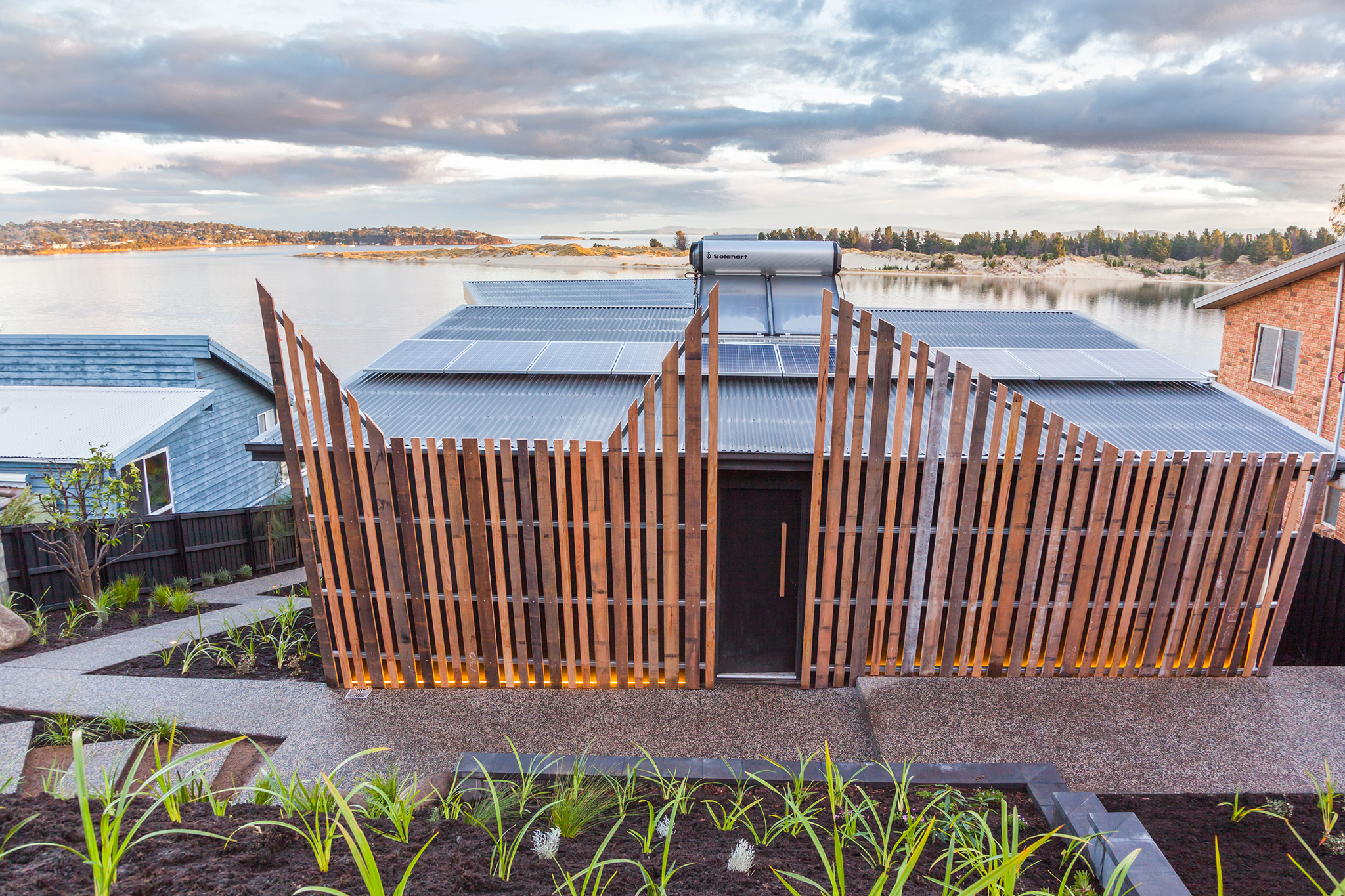 Welcomed by a striking timber batten façade, which makes reference to the surrounding landscape, the user is ushered through the tastefully renovated shack into the new addition. In order to meet the additional spatial requirements, and lifestyle of the client, the project scope developed to include a modest, contemporary extension, intelligently connected to the existing shack via a functional galley style kitchen.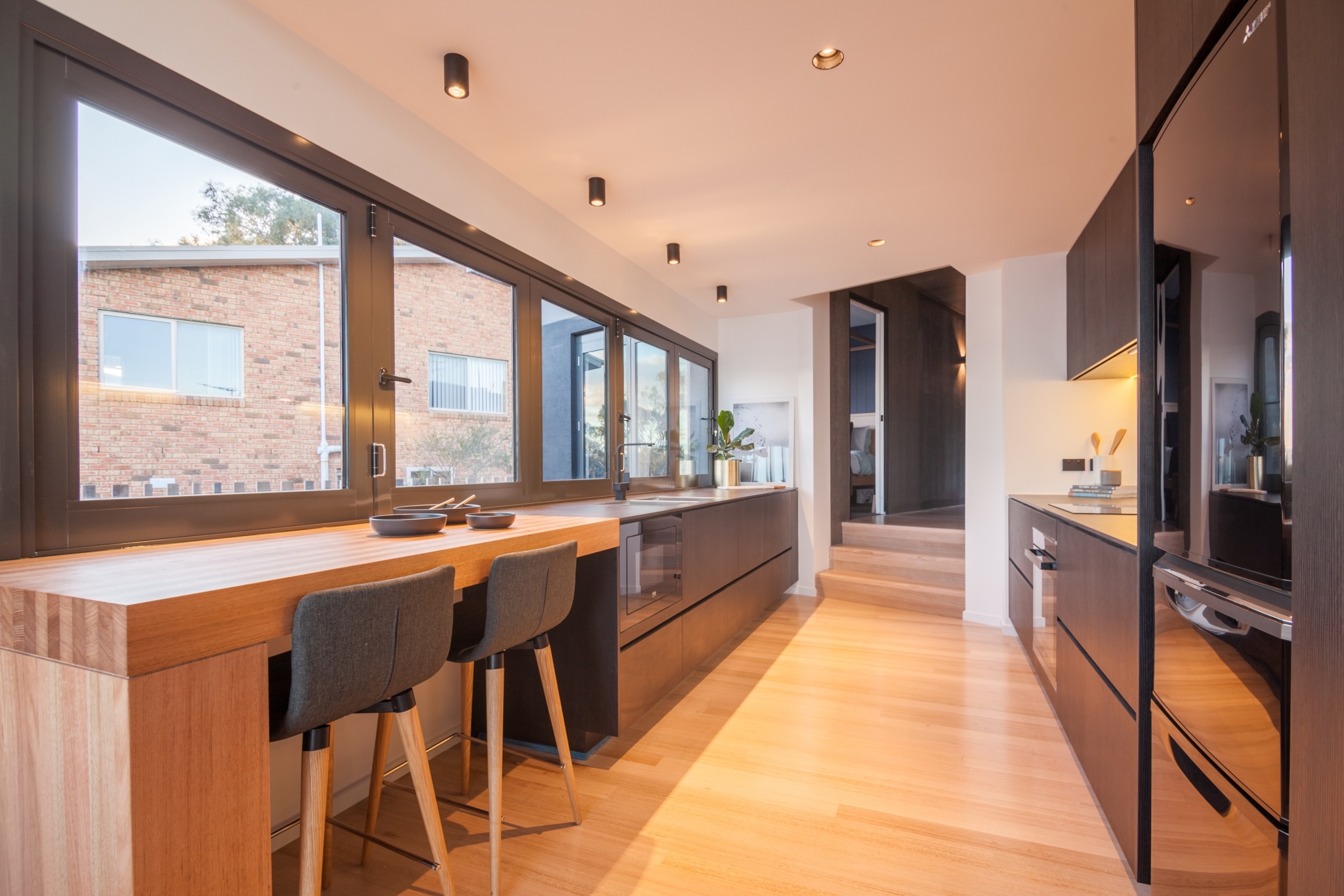 Whilst a thoroughfare, the kitchen accommodates precious, informal interactions, extending to the outdoor landscape via large, operable glass panels.
In keeping with the coastal aesthetic the new extension incorporates a 'laid back', curved timber form, which utilises generous glazing to capture the gorgeous views of the garden and water beyond.
Thoughtfully considered, the exterior form and finishes reference the natural surrounds whilst the interior radiates warmth and comfort with bespoke furniture, finishes and detailing. From entry to departure, through the gardens to the water's edge, or through the various spatial transitions of the shack itself, this project engages the user in a complete journey.
Interested in how we can help your next project be next level wonderful? Whether you're looking at building your dream home (or renovating your existing one), have a business development in mind, or you're in need of some help with brand and marketing (and all that this encompasses), let's talk about how we can work together to create some magic!
Let's get coffee