Brand, content + web development.
Zella is a professional financial service created by young go-getters for young go-getters who recognised a gap in the market that had been overlooked (or perhaps considered unimportant), to the bottom line of major banks and institutions. How right they were!
Zella understands that finance can be confusing and impersonal, and sought to provide a healthy, more informed alternative – advising and educating the younger market in wealth management while combining a unique offering with financial advice; wellness activities and discounted health services.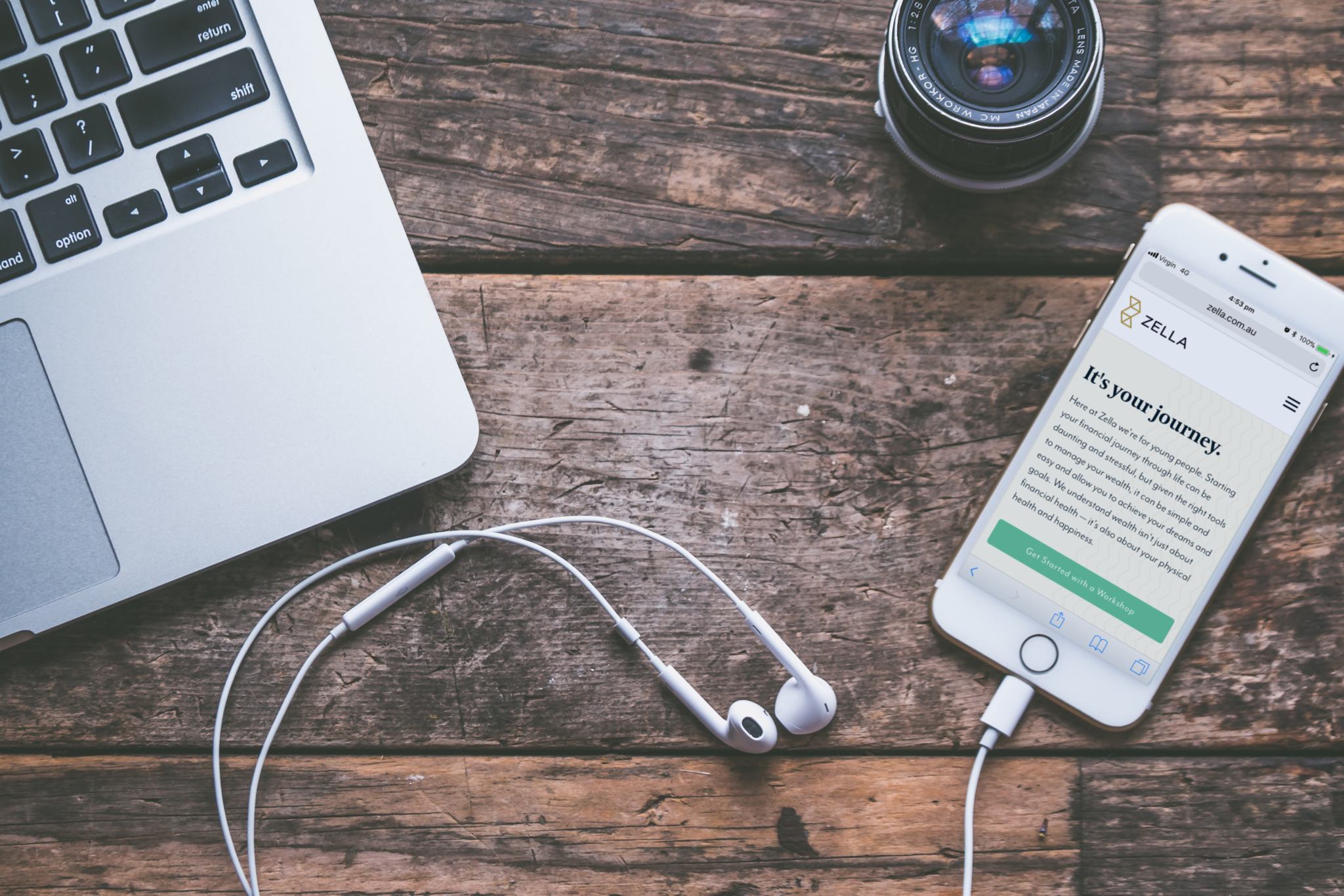 Zella believes that if people look after their health, their wealth will follow. Through encouraging clients to realise their dreams by saving, investing (or otherwise), and maintaining a healthy lifestyle at the same time, Zella believes it will be a fruitful journey where the client feels in control of their wealth and confident in making decisions in regards to their finance. This simple idea helped us form the positioning, "It's your journey".
With the positioning and brand strategy in place, S. shaped the corporate look and feel for Zella's style guide, brand collateral, website and marketing materials and is working with Zella on a long-term marketing strategy.
Interested in how we can help your next project be next level wonderful? Whether you're looking at building your dream home (or renovating your existing one), have a business development in mind, or you're in need of some help with brand and marketing (and all that this encompasses), let's talk about how we can work together to create some magic!
Let's get coffee