Icetrek offers exhilarating ski expeditions, treks, tours and flights to the North Pole, Arctic, South Pole and Antarctica.
Lead by IPGA Master Polar Guide Eric Philips, the Icetrek team are internationally renowned, with extensive knowledge and experience in polar touring and expeditions. Through this experience, Icetrek has also produced a number of quality expedition equipment products, which they sell through their website.
S. Group task was to transform Icetrek's current site and create a considered, targeted and highly functional eCommerce-enabled website. This included integrating a whole new collection of high quality and breathtaking imagery from the teams' many expeditions to the regions.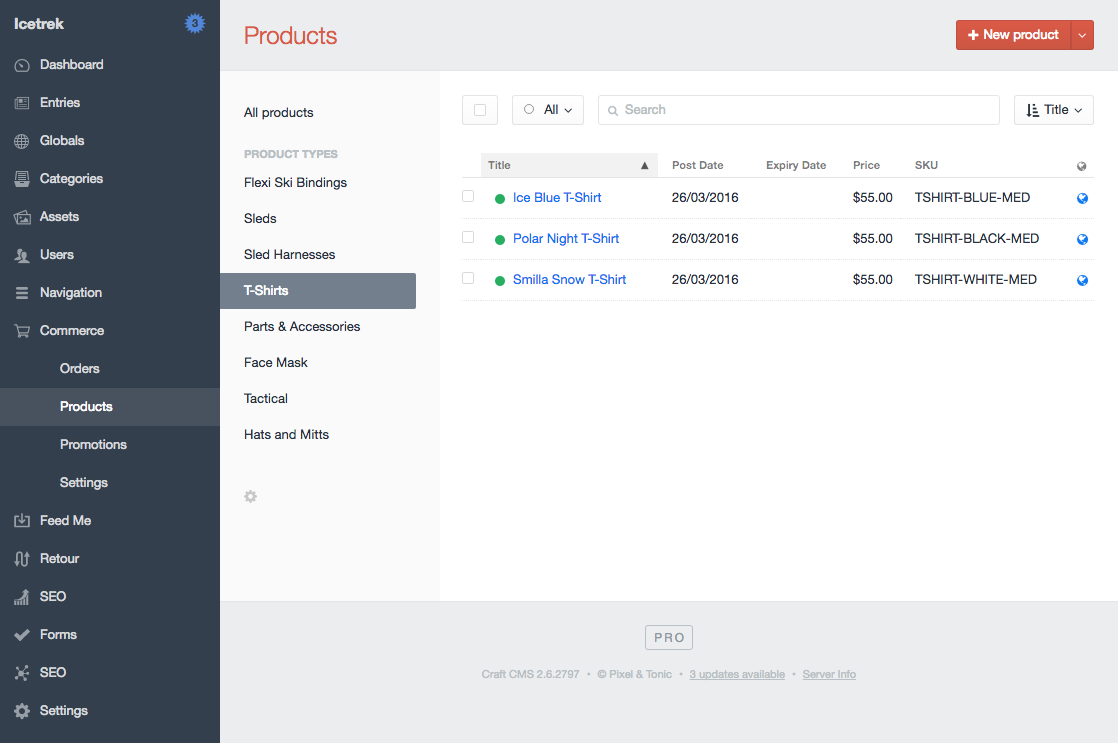 With the current Icetrek website on an ageing Joomla system, we knew a change in the content management system was the best step forward. Additionally, while products were available for sale, users were redirected to PayPal to complete payments, rather than a streamlined, well-considered checkout process.
S. Group looked no further than Craft CMS as our choice for the content management system. Craft excels at providing content editors with a minimal, yet powerful framework to manage their content - all while being incredibly robust and flexible.
Pairing the site with Craft Commerce allowed the Icetrek team to sell their products online with ease. Being a first-party plugin for Craft – its integration was seamless, and its flexibility shines when dealing with the range of products Icetrek offer.
Interested in how we can help your next project be next level wonderful? Whether you're looking at building your dream home (or renovating your existing one), have a business development in mind, or you're in need of some help with brand and marketing (and all that this encompasses), let's talk about how we can work together to create some magic!
Let's get coffee