Rossetto Tiles, a well-established and respected Tasmanian business, initially asked us to help them provide a better experience for their customers – both in their showrooms and online.
As with all our clients, we felt it was important to take a strategic approach to this – to look at what their brand stands for, who their target market is, and what makes them different from their competitors… so we could ensure we were communicating the right messages and creating an experience that their audience would appreciate.
Our analysis, and the strategy which stemmed from it, made it clear that the first step was to update Rossetto's brand identity to more accurately represent their contemporary approach and better connect with their ideal customers.
The result? A stylish, considered and contemporary brand, which helps them stand apart from their competitors and positions them as a confident industry leader.

With any new (or refreshed) brand, it's important that all touchpoints are considered – from business cards, letterheads and the sign off in an email, to the street signage and wayfinding as you enter the showroom.

Rossetto's new colour palette combines earthy, natural tones with cool greys and silvers, while the finishes mix uncoated, textured stocks with polished surfaces, to achieve a balance that conveys down-to-earth friendliness and approachability with style and sophistication.

All of these details work together to enhance the experience to one which leaves customers feeling excited, assured and confident in the service they receive.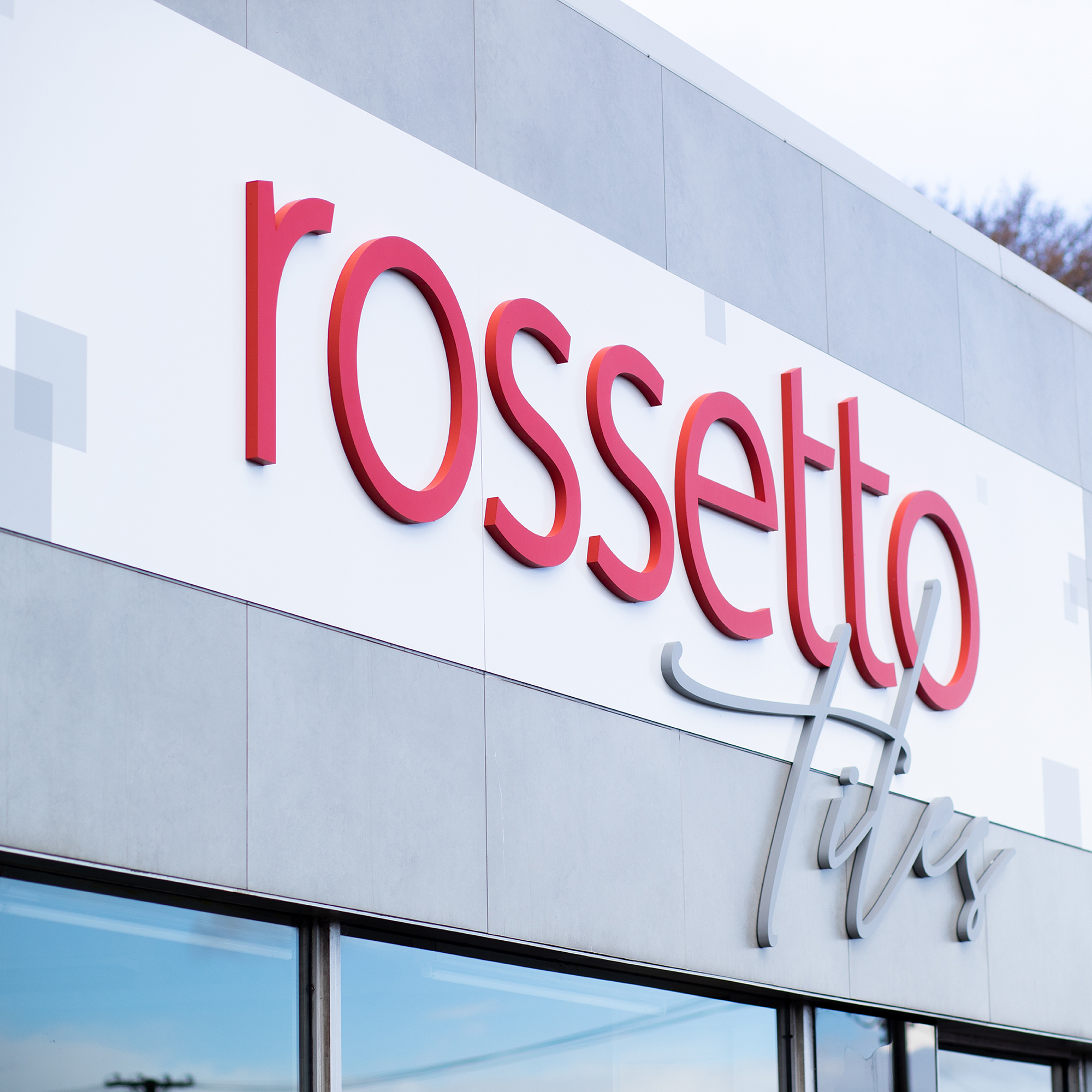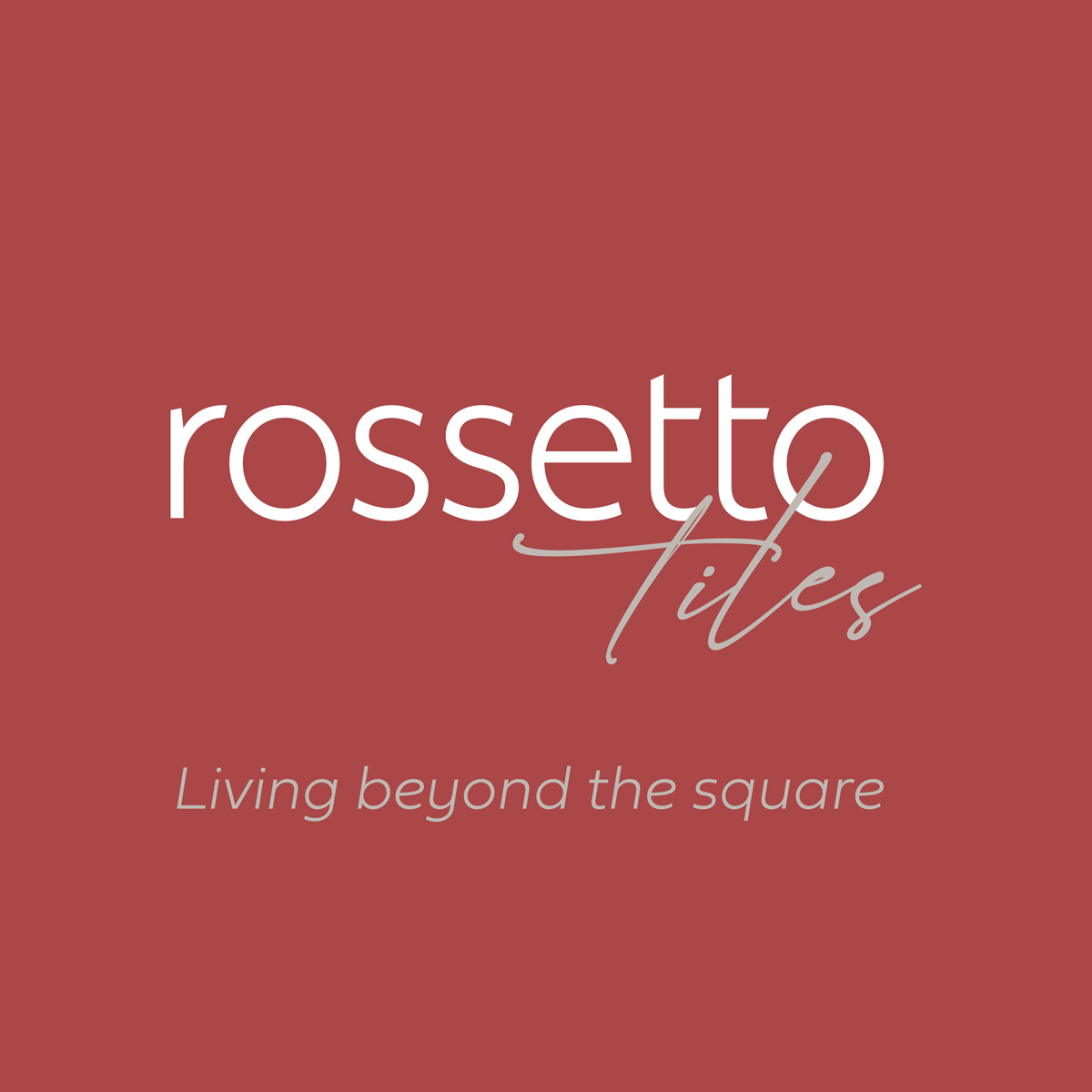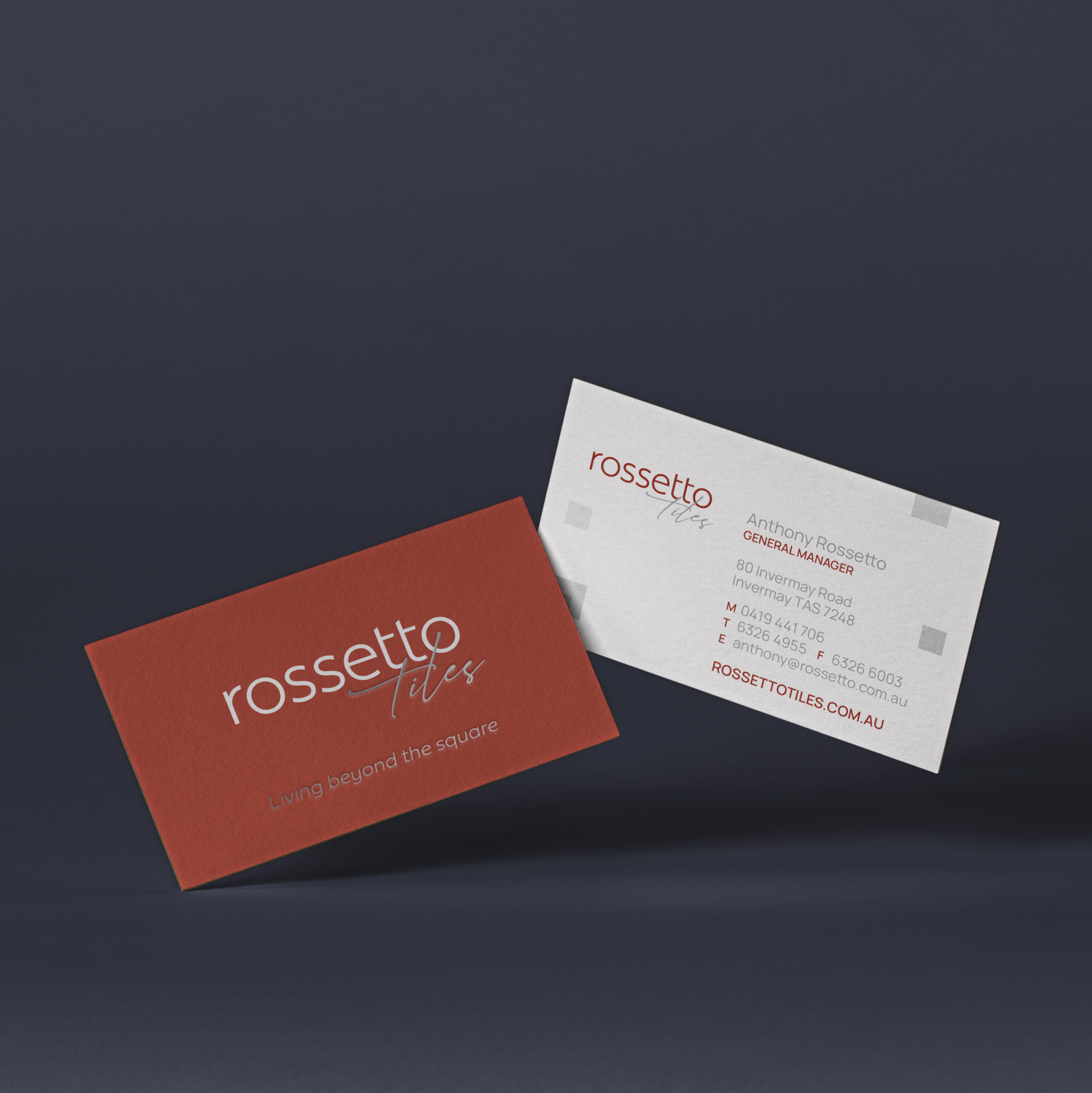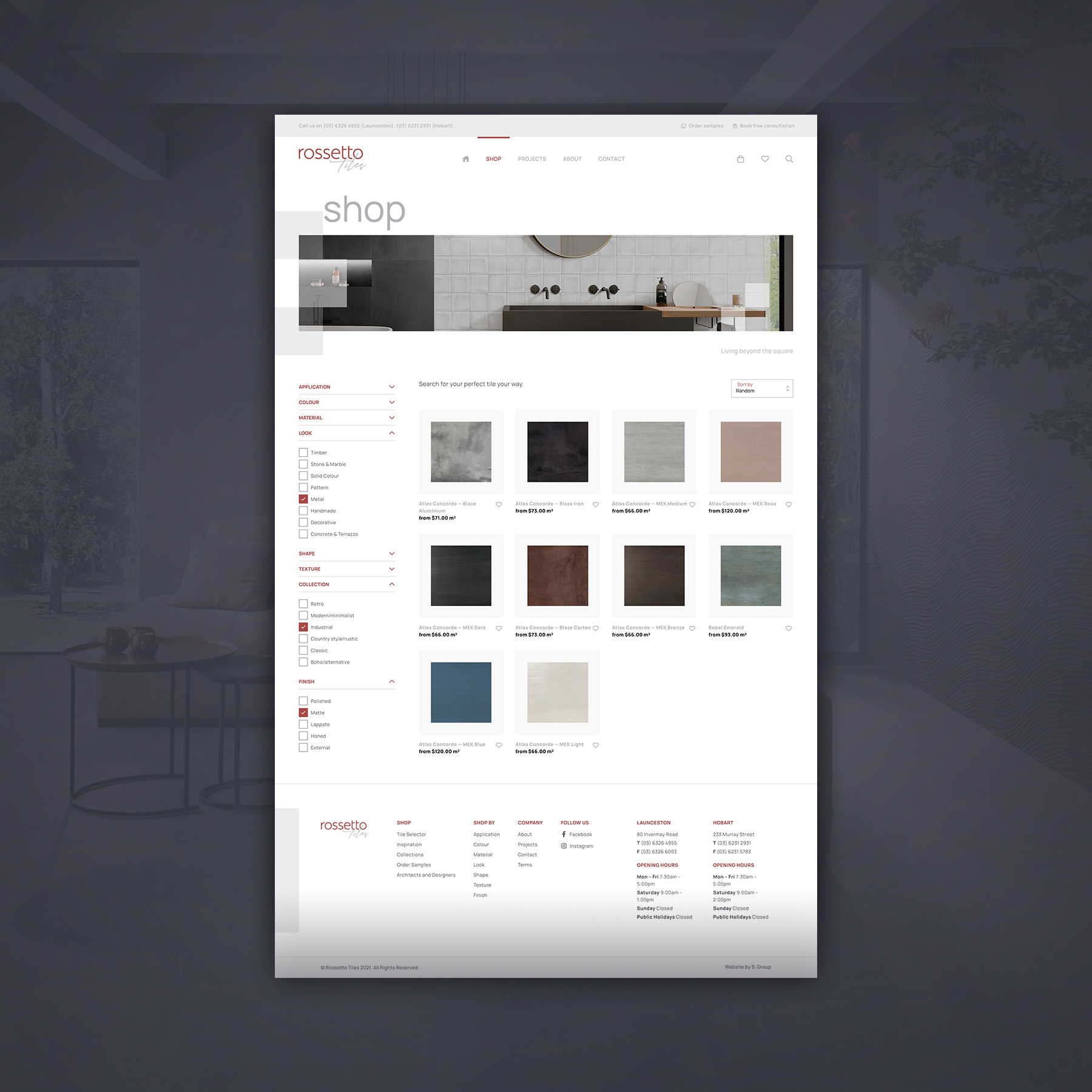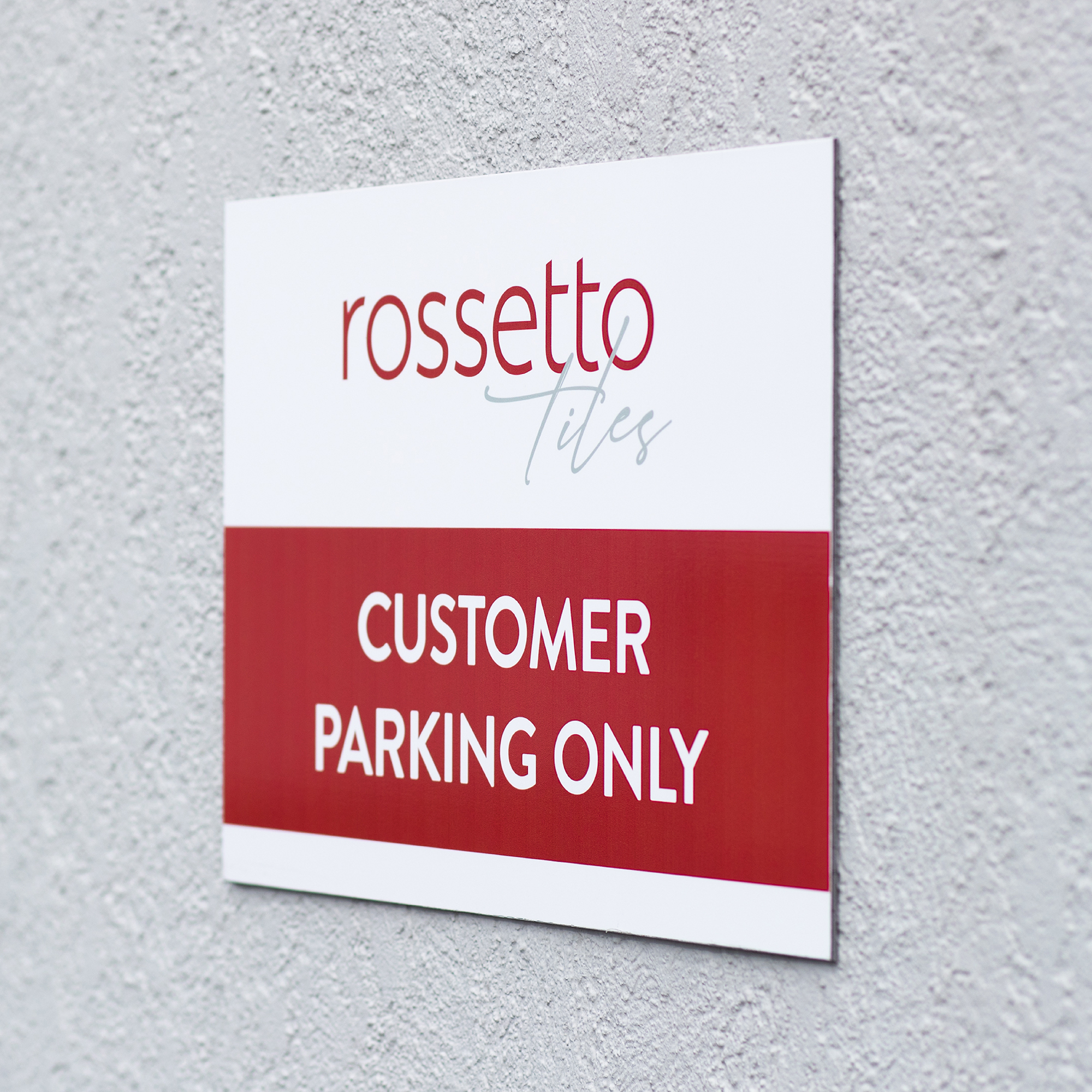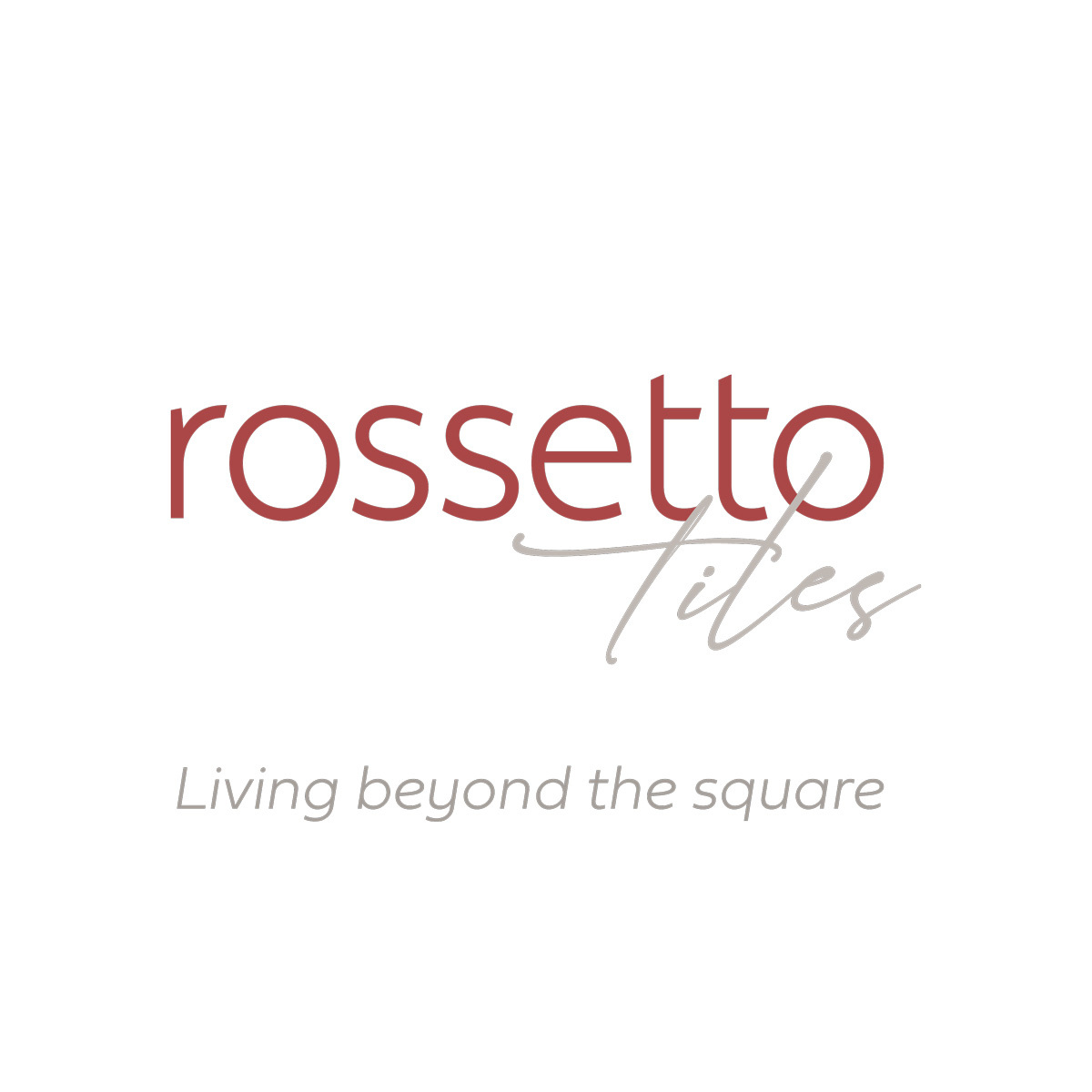 Just like a brand starts with a strategy, great web design needs to start with the user experience. What does a customer want when they go to the Rossetto Tiles website? What are they looking for, and what do they need to find?

We spent plenty of time getting to know Rossetto's audience, including sending out surveys. The results helped us realise that their online consumers fall into two distinct groups – those who are browsing, and possibly still unsure of the style or product they want, and those who want to skip directly to shopping, ordering samples and getting started.

With this in mind, we developed a cool and contemporary home page where viewers can explore their own style through a quiz (who said tile shopping needed to be boring?!), find out more information, or jump straight to the shopping!

With so many styles and choices of products available, it was important that the web design was clean and uncluttered (while remaining on-brand). Other cool add-ons include an inspiration gallery, a recent projects section and products grouped in 'collections' (which align with the quiz).

We could tell you more, but it's all in the experience… so why not go and have a look for yourself?!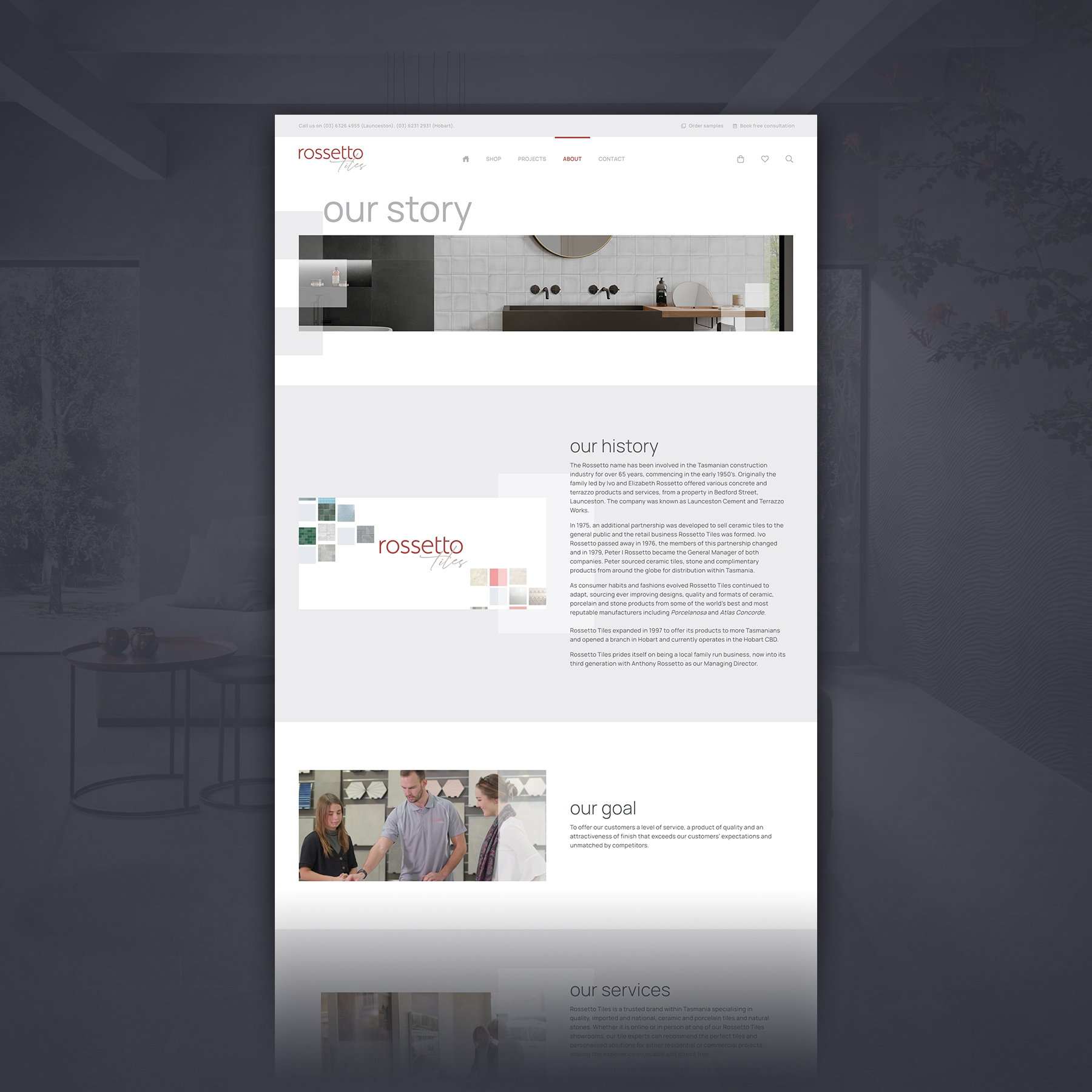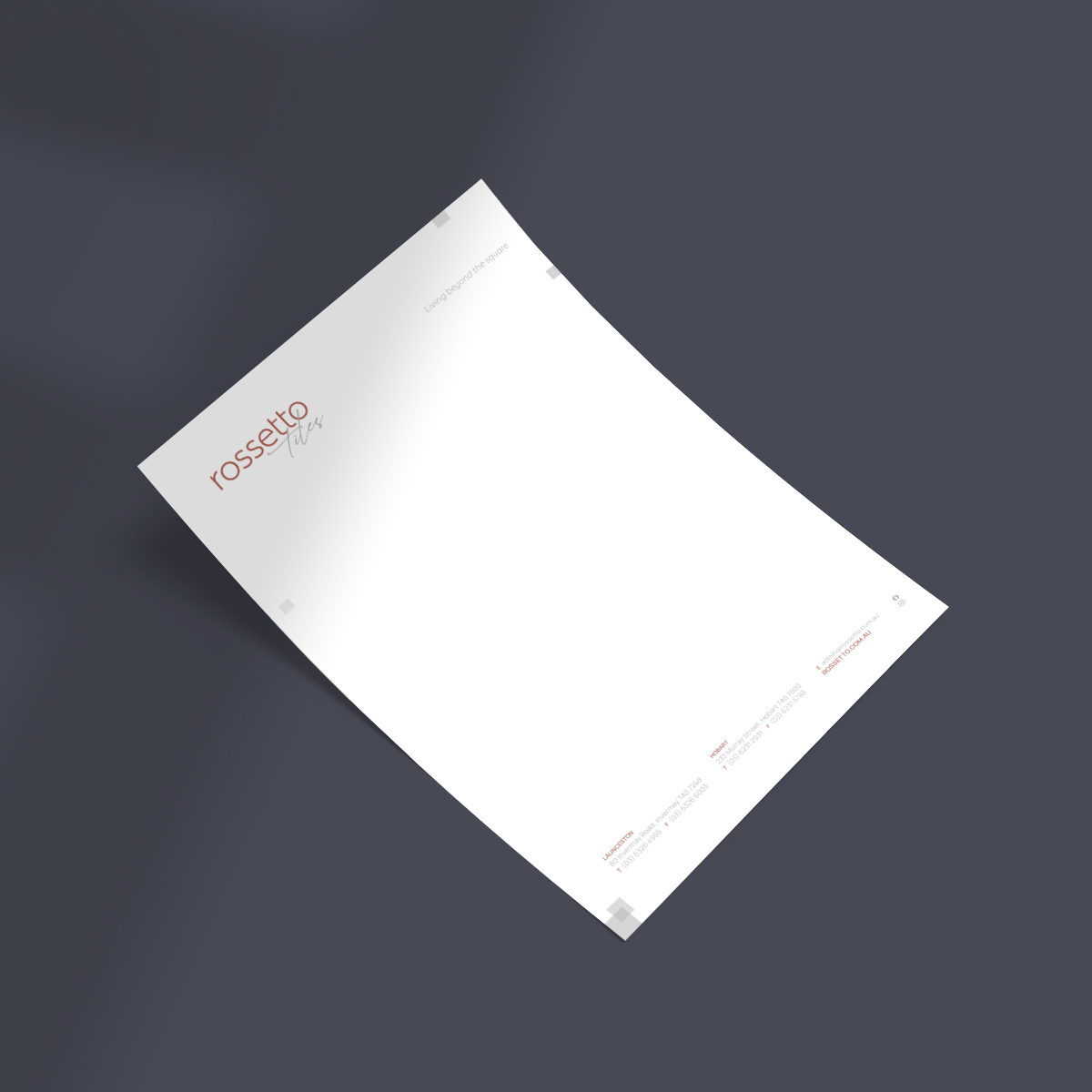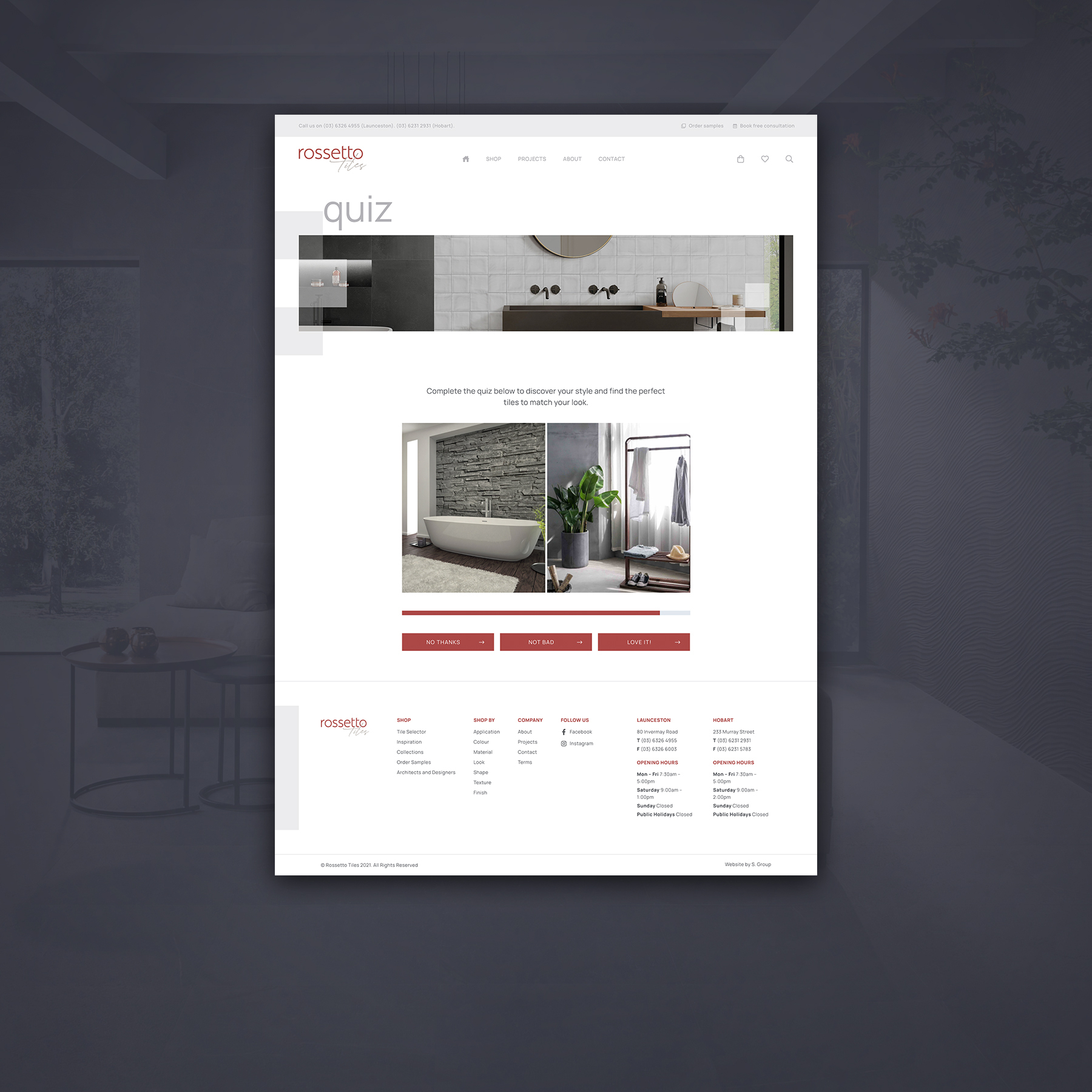 Interested in how we can help your next project be next level wonderful? Whether you're looking at building your dream home (or renovating your existing one), have a business development in mind, or you're in need of some help with brand and marketing (and all that this encompasses), let's talk about how we can work together to create some magic!
Let's get coffee