Brand, web, content + marketing.
While every brand development project is fun… some are definitely more fun than others!
When the business in question involves all-terrain tours through amazing Freycinet wilderness, it's understandably going to be a bit of fun! And our brand team obviously needed to fully immerse themselves in the experience before they could start work on a project like this! ;)
But in all seriousness, this client came to us with an understanding that they needed to refresh their brand. As with many businesses who had been around for a while, their original brand identity no longer suited what the business had become. They needed a refreshed brand that reflected the true All4 experience – a guided tour through stunning wilderness, exposing drivers and passengers to a unique part of our state. And while the thrills and adrenaline are still definitely part of it, it's the connection with nature and awakening of the senses that needed to be better communicated.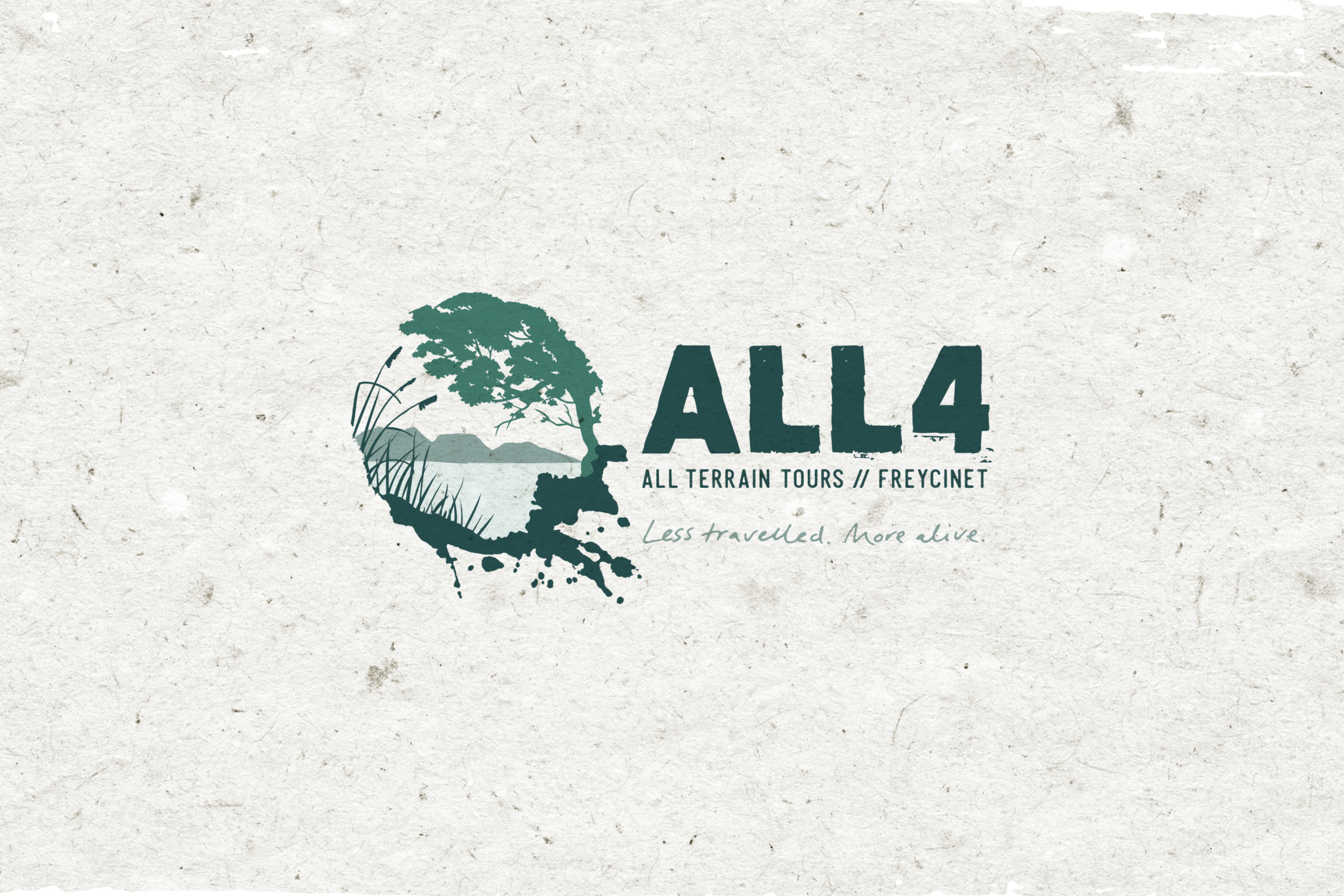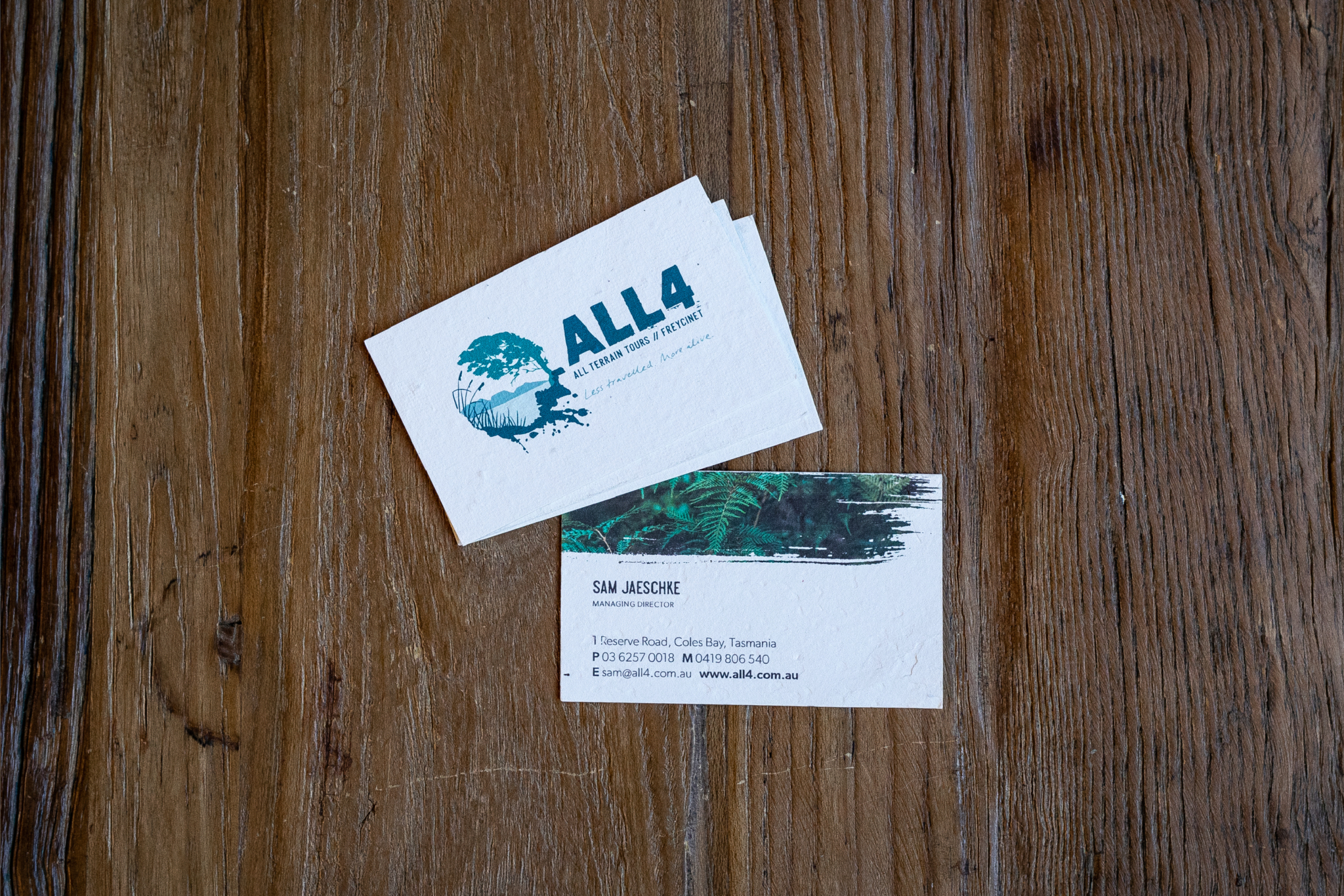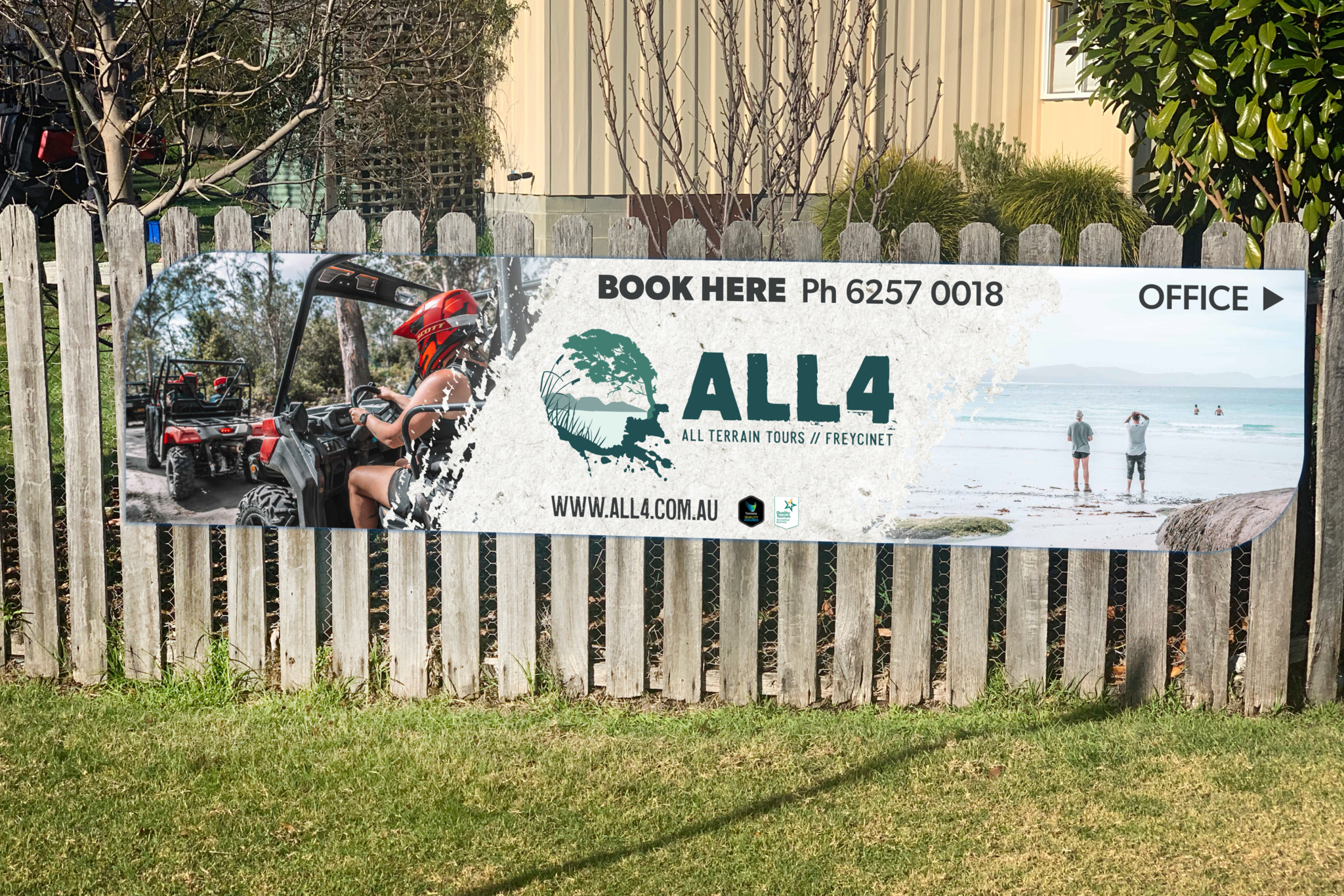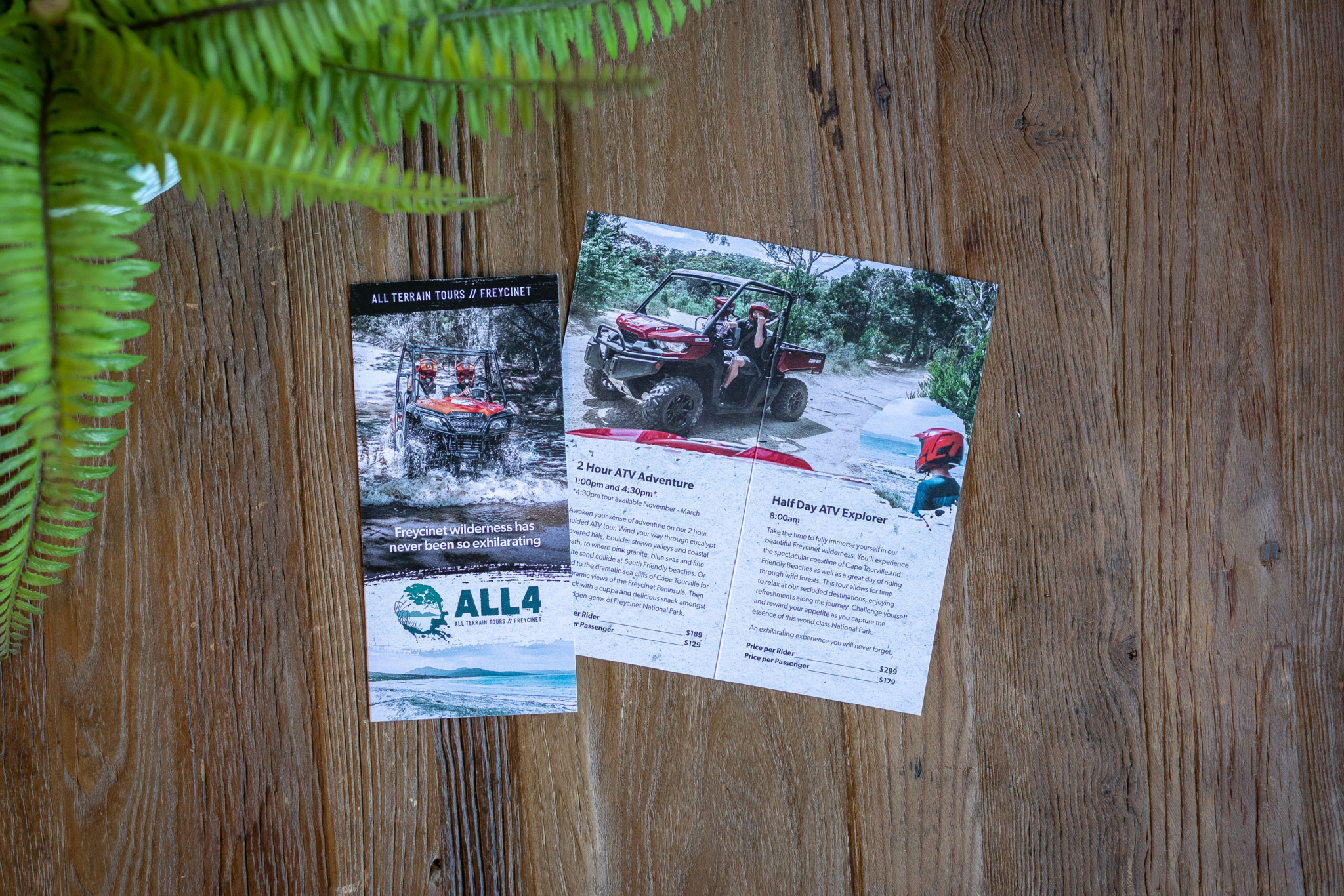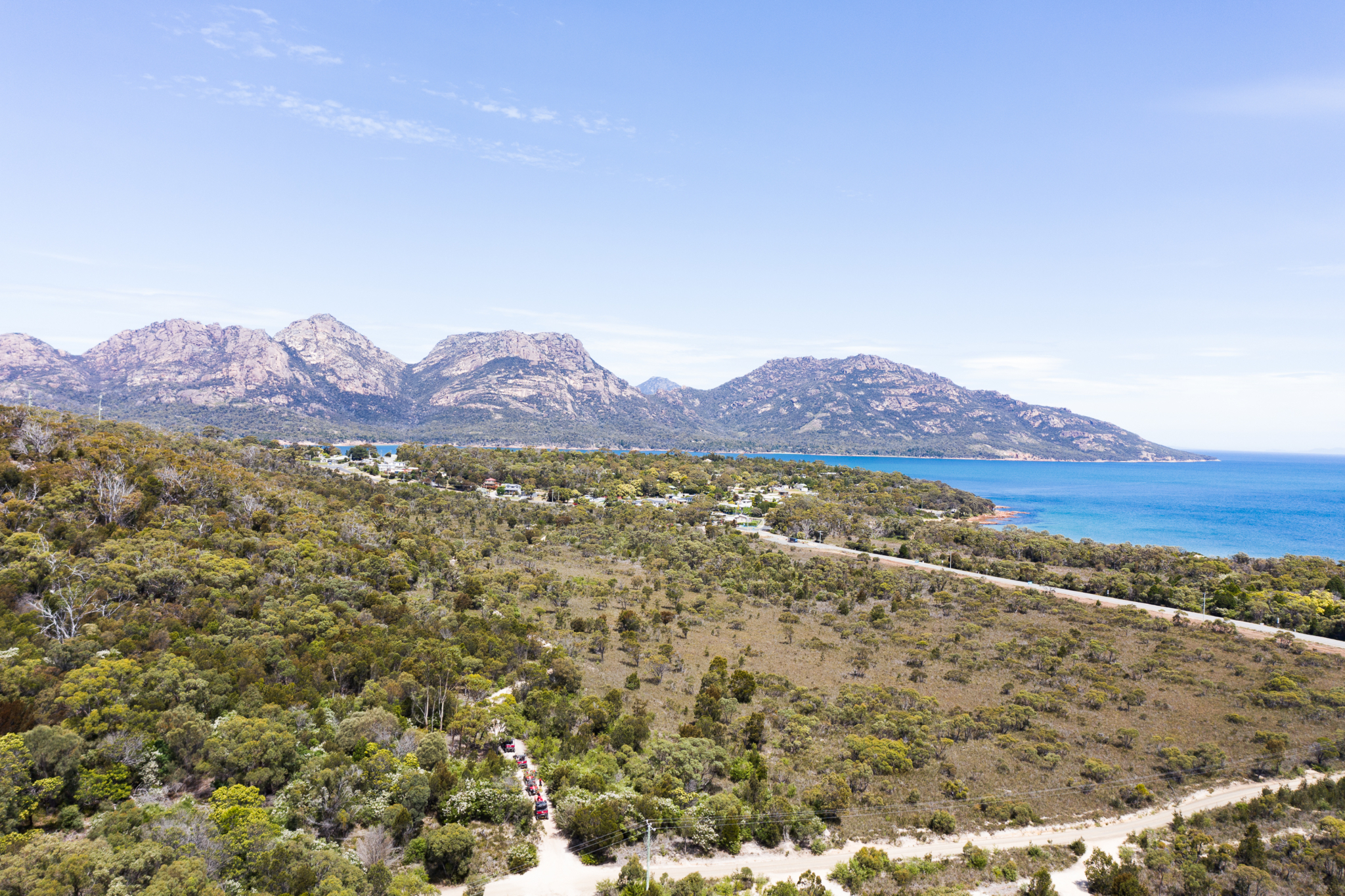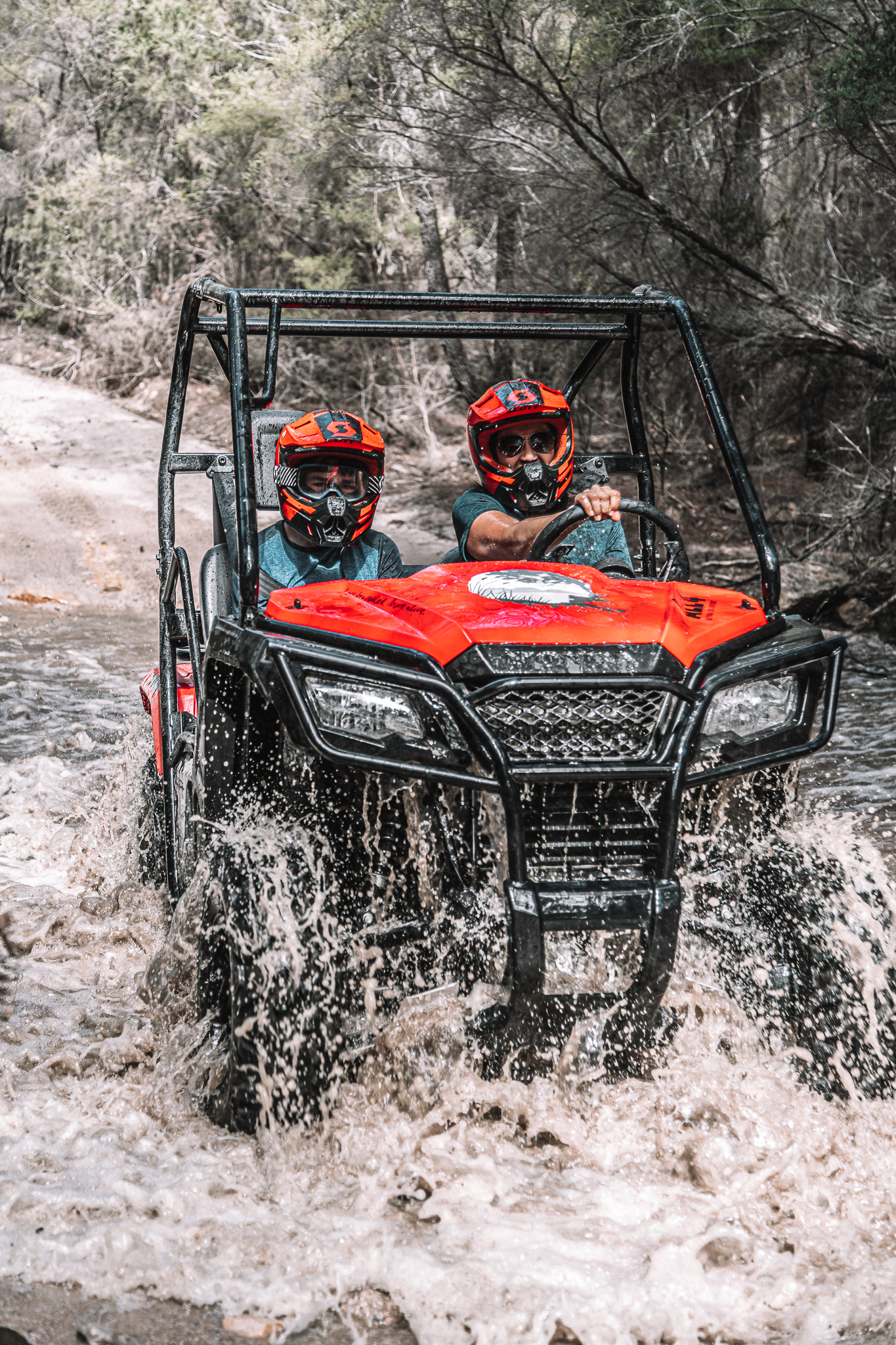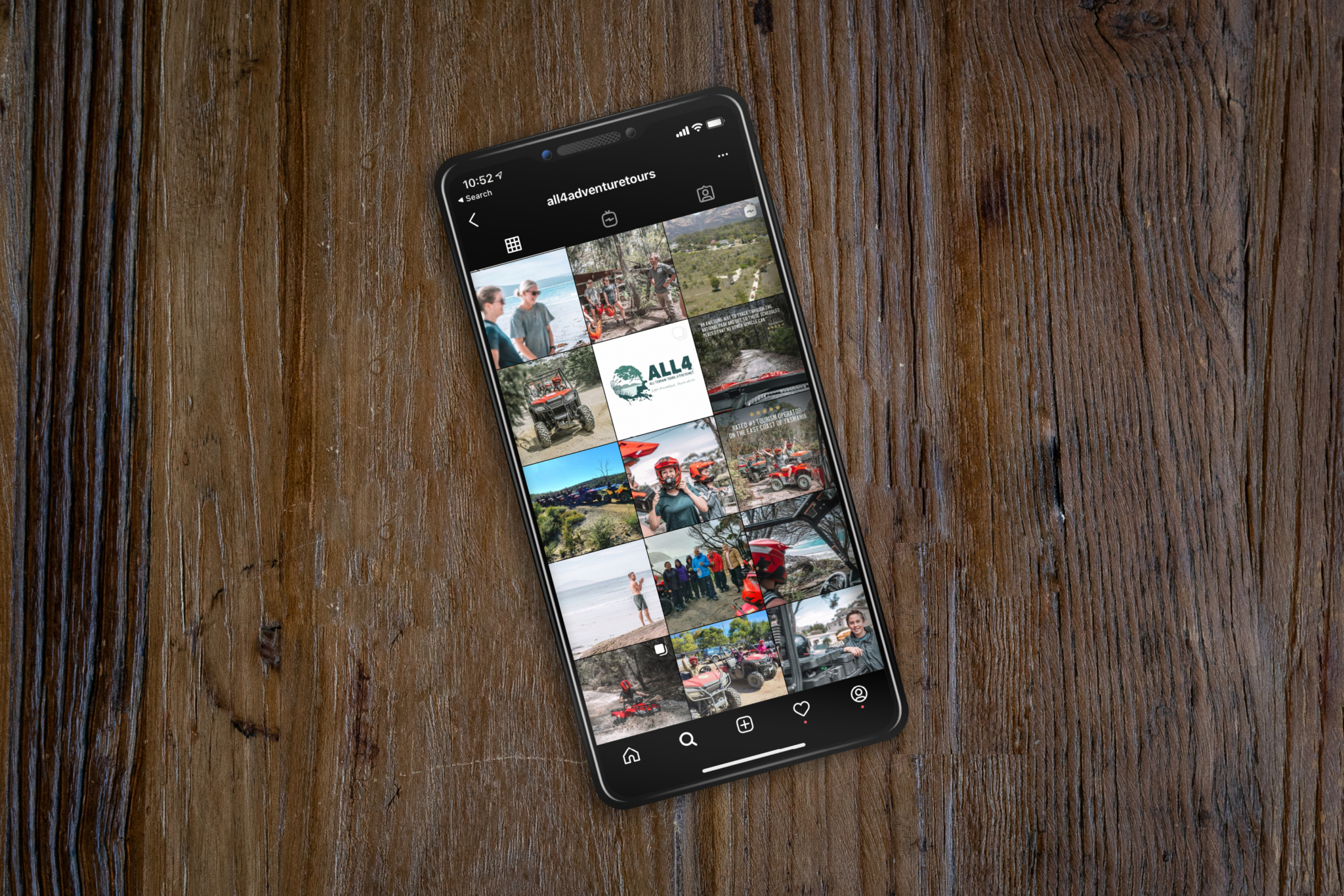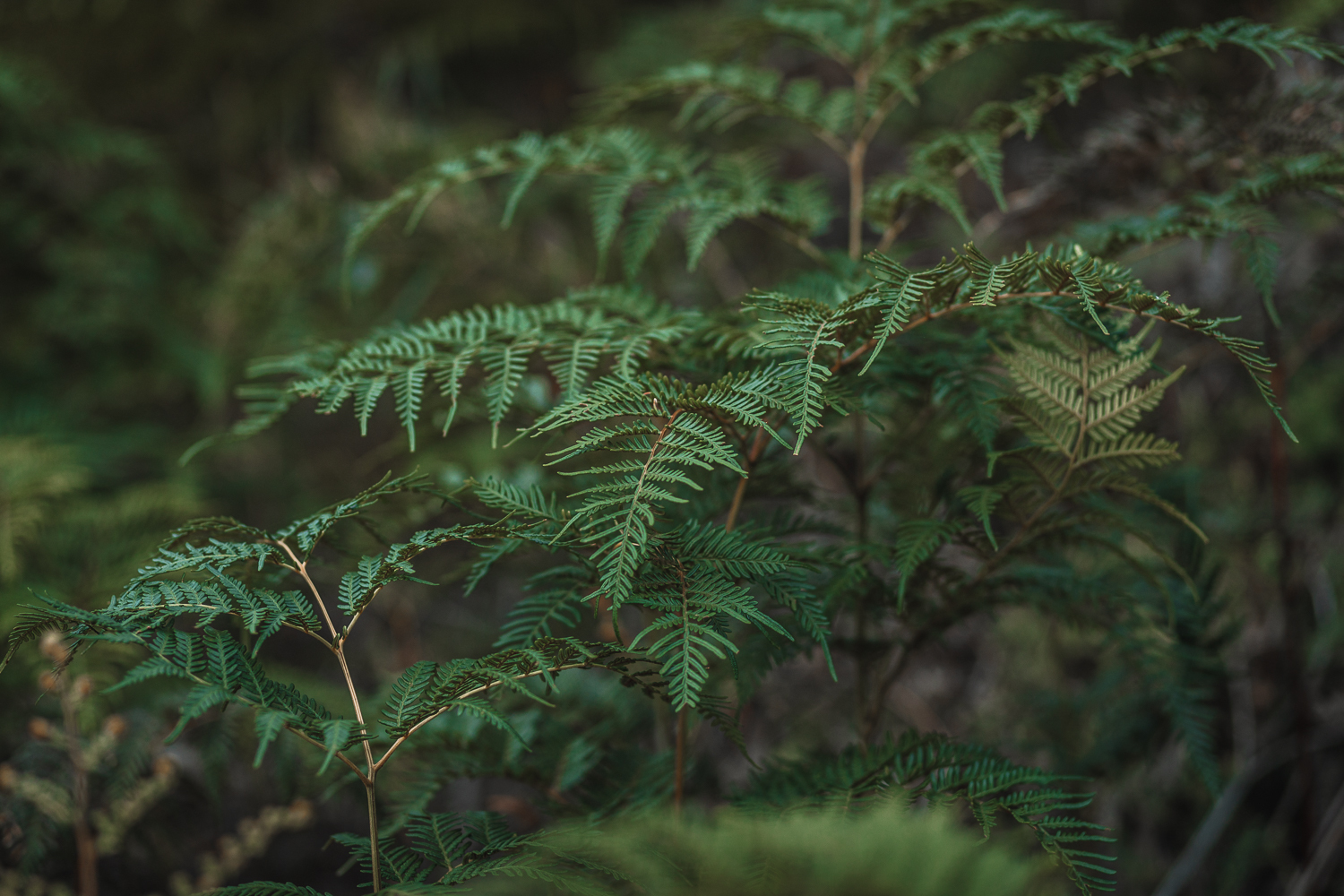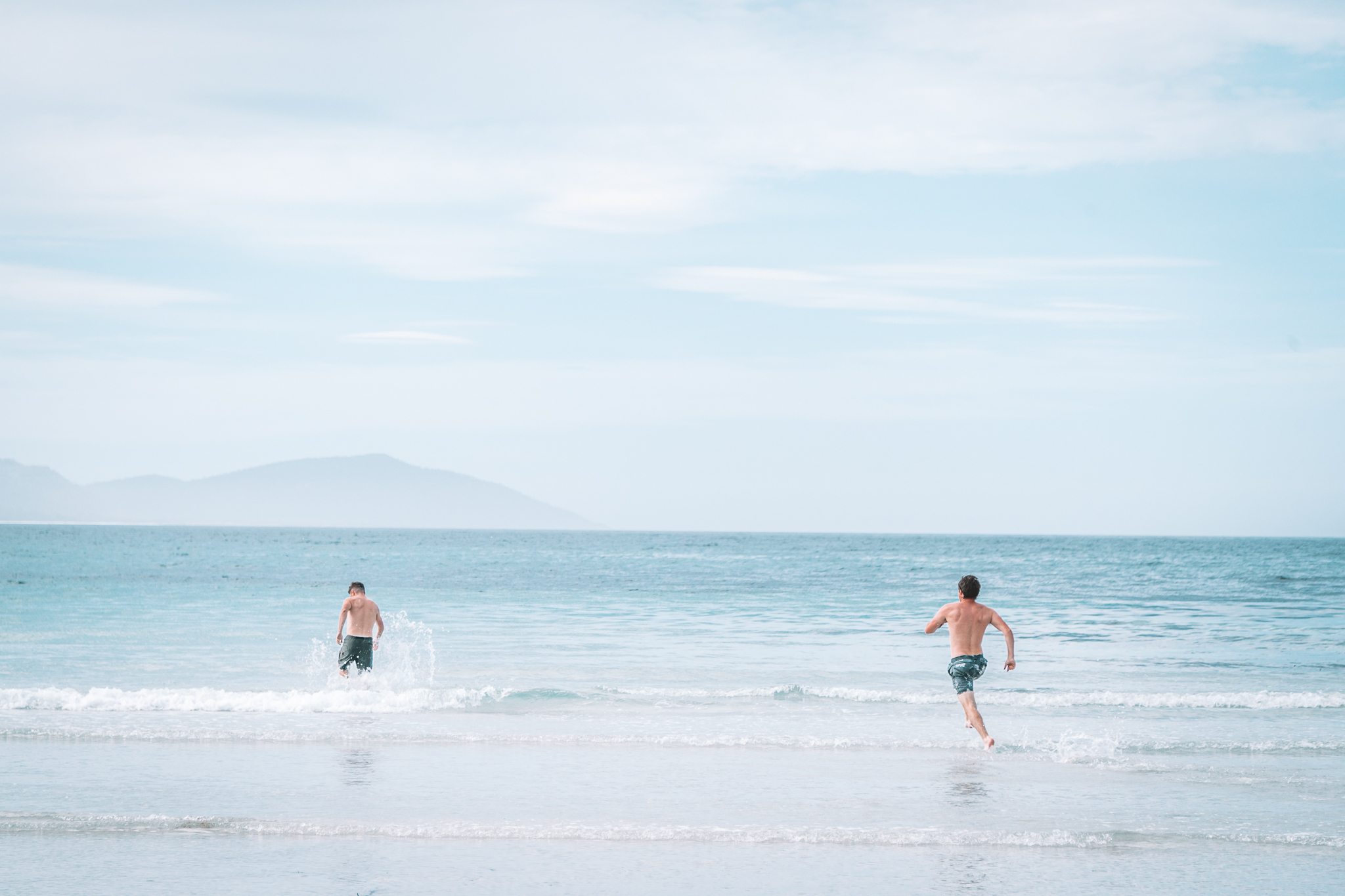 In return for our 'famil' with the All4 experience, our team delivered the full S. Group brand and marketing experience – with a workshop, brand strategy, revised name, refreshed logo, new collateral, signage, social media implementation and a website.
We have worked hard to ensure every touchpoint of this brand aligns and reflects the values of the business – from the seeded, recycled paper stock that the business cards are printed on to the fun, meandering journey that the website takes the viewer on… you can explore it for yourself below.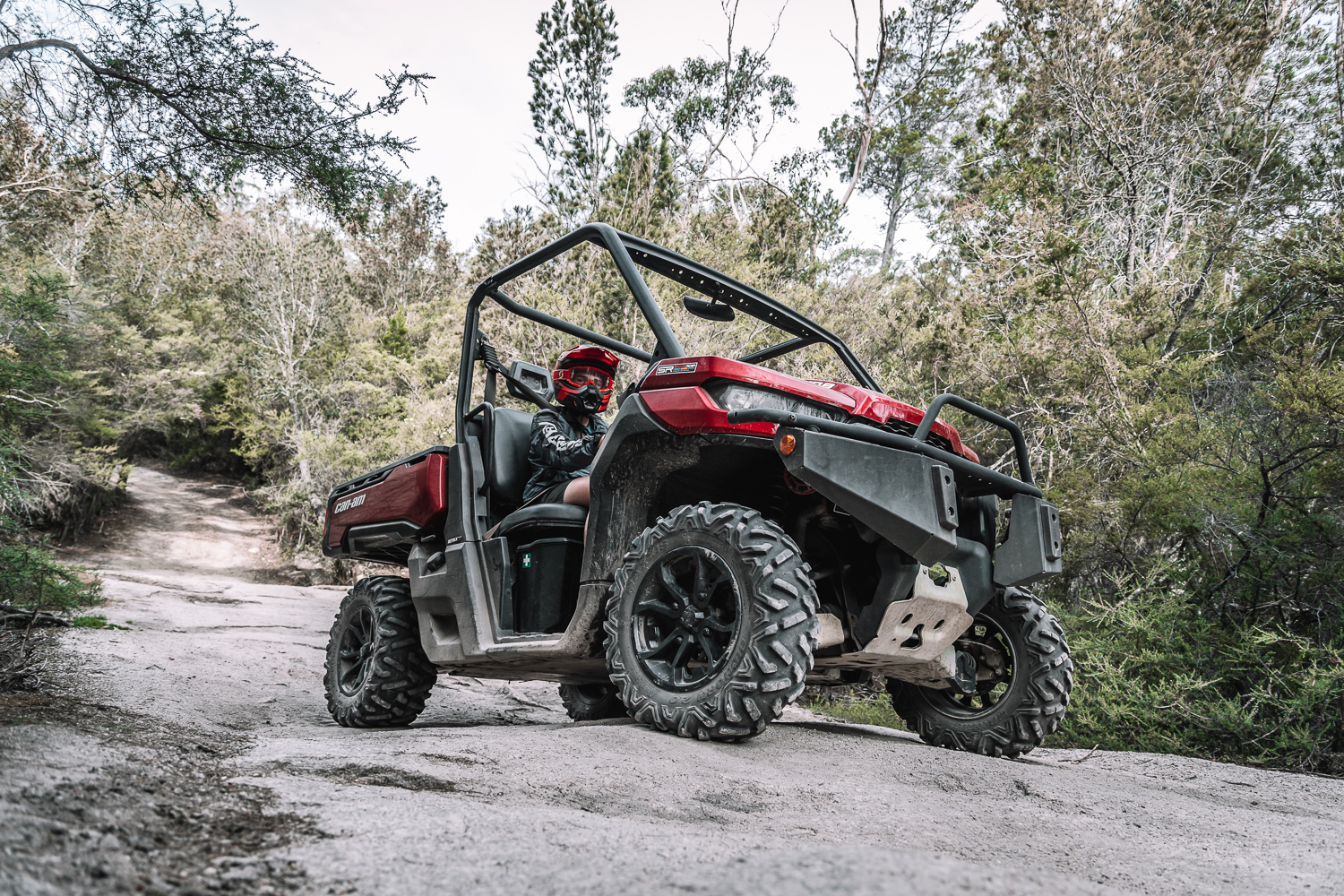 The All4 tours are a combination of adrenaline and serenity - the thrill of speeding along a dirt track and splashing through a huge puddle, contrasted with the stillness you experience standing amongst ancient rain forest or with your feet immersed in the white sands of Friendly Beaches. There's stunning scenery, intriguing history, and breathtaking moments around every turn. It was this world of contrasts that we aimed to capture in our video …Plus, it was another excuse to get out there and experience it for ourselves! ;)
Trying to capture the experience of an All4 tour in a digital environment was a challenge, but one that we happily embraced… and we're pretty proud of the result. Using our suite of photographic imagery, natural elements and background textures, we created a visual experience that takes the viewer on a journey of their own. In a busy online environment, we think this website will stand out as feeling natural and explorative, and hopefully conveys the sense of wonder that the tours themselves evoke.
Client
Project Team
Claire Hayes

Richard Harmey

Mahala Cohen
Interested in how we can help your next project be next level wonderful? Whether you're looking at building your dream home (or renovating your existing one), have a business development in mind, or you're in need of some help with brand and marketing (and all that this encompasses), let's talk about how we can work together to create some magic!
Let's get coffee